So one thing I have enjoyed exploring has been the vast world of book bloggers. So here's to my new blog addiction and the book blogs I've recently subscribed to for one reason or another: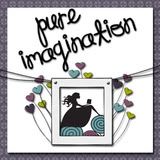 1. Pure Imagination (www.pureimaginationblog.com)
I forget how I stumbled onto this blog. But I have to say I've enjoyed it ever since. Lori is co-hosting the Read-a-Thon, which I thought was a great idea. I've also read a few of her books on recommendation, and so far we seem to have the same taste. Plus, she's introduced me to several other bloggers that I now follow.
I stumbled onto Katelyn's blog due to a contest she is currently hosting. However, once I saw the "What Jane Austen character are you?" I knew I could not go wrong with following her. :)
April and I are the same age, and I have to say that her blog title had me caught. But now that I've graduated college, I am interested in what everyone else (both my age and not) are reading. Plus, I'm always looking for book/wine combination recommendations.
There may be more later, but since I am not techno-savy, I thought I would post the links for my new favorite obsession here. :)